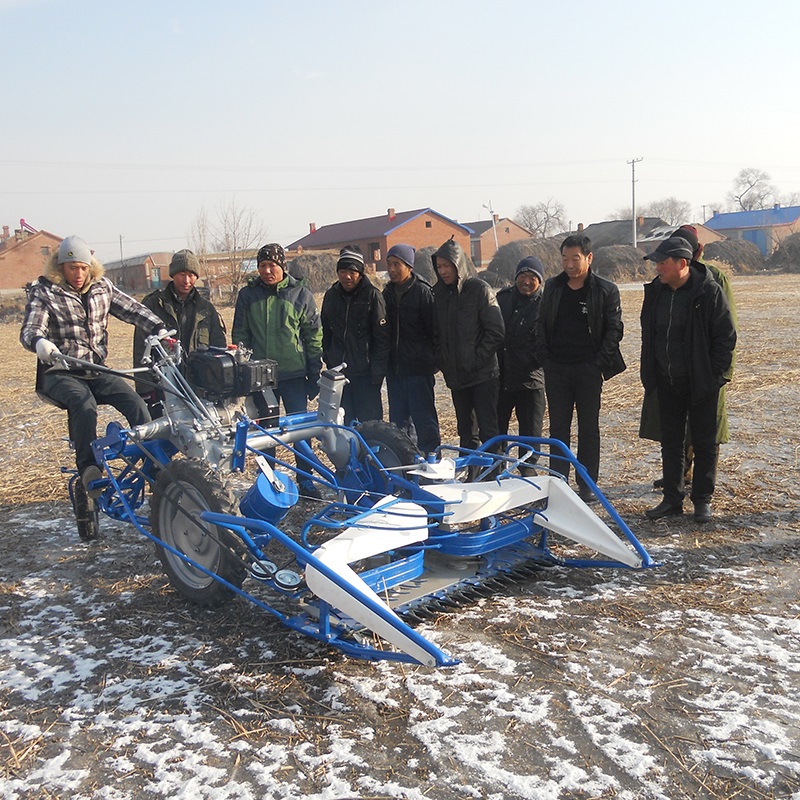 On November 17, 2017, in Yantongtun Town, Durbert Mongolian Autonomous County, Heilongjiang, a live demonstration of the Italian reed reaper binder organized by Big-Am was held here. More than 70 people from the reed industry from Ningxia, Jilin, Liaoning, Inner Mongolia, Heilongjiang and other places attended the meeting.
At the demonstration meeting, a blue reed reaper binder directly cut down the reeds and bundled them at the same time. Compared with traditional harvesting methods, it saved a lot of manpower and cost, the harvesting loss was smaller, and the bales were neat, which was recognized by the participants. But everyone also said that the low price for reeds in recent years is the main factor restricting investment in equipment upgrades. Because this equipment can significantly reduce operating costs and improve the market competitiveness of reed products, it is an ideal choice for some time to come.
Due to the low temperature, in order to reduce the staying time of the guests in the field, we adopted multiple batches of demonstrations, so that the guests can watch as they go, and leave as they watch. Then they will answer questions and communicate with each other in the room during lunch, and communicated with interested customers.