From September 3rd to 4th, the "On-site Observation Meeting of the Sorghum Chifeng Comprehensive Experimental Station of the National Millet Sorghum Industrial Technology System" was held at the Chaoyang Yingzi Broom Breeding Base in Lindong Town, Balin Zuoqi. With the assistance of Bahrain Zuoqi Datian Agricultural Products Co., Ltd. and agricultural extension station, the observation meeting will include 600 village heads, secretaries, cooperatives and broom sorghum growers in Harrahada Town, Shisanaobao Town and other towns of Zuoqi Many people participated in this event. Wang Lixin, deputy director of the Sorghum Institute of the Municipal Academy of Agriculture and Animal Husbandry Sciences, introduced the characteristics and planting techniques of this variety.
Chili 102 is a variety successfully selected and bred by the Municipal Academy of Agriculture and Animal Husbandry Science for 10 years. In 2018, it was tested and demonstrated in Shisanaobao Town, Bahrain Left Banner; in 2019, it was commissioned to Balin Left Banner Datian Seed Industry to promote more than 9,000 acres in Balin Left Banner. , It is growing vigorously and has a good harvest. As Chili 102 has the advantages of "resistance to lodging, high yield, high seedlings, and good price", it is nicknamed "Poverty Alleviation One" by the local people.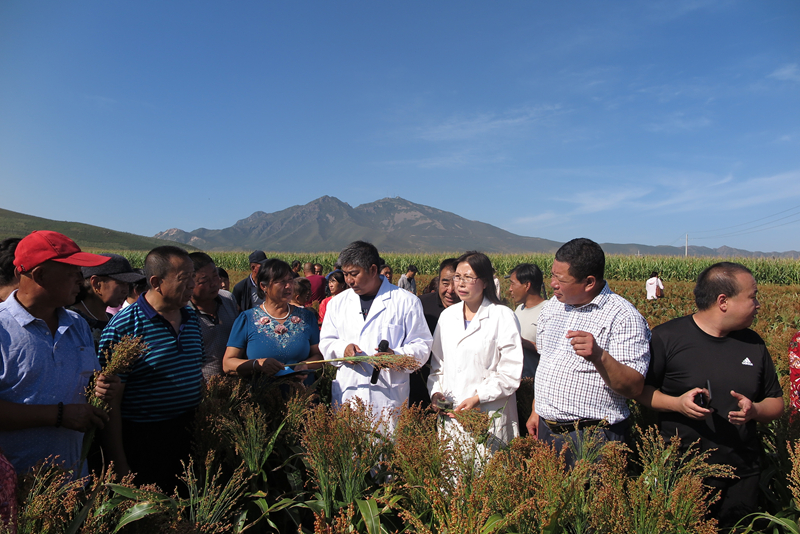 There are two themes for the observation meeting: field inspection and mechanized harvesting. Walking into the Akasuo 102 display field, the tassels that are as flat as a yellow carpet are displayed in front of the observers. The height of the plant is 105 meters, with neat heads, suitable for mechanized harvesting. After observing and observing, farmers were very satisfied with the plant height, ear shape, branch length, seedling silk quality, and field growth of Akasaka 102, and they ordered seeds for planting next year. After that, a demonstration of mechanized harvesting was carried out: harvesting with a baler imported from Italy, while harvesting and baling. Harvest 2 rows per trip and directly tie them into small bundles with a diameter of 25cm. With this harvester, 40-50 mu of land can be harvested every day, which is 6-8 times that of agricultural work.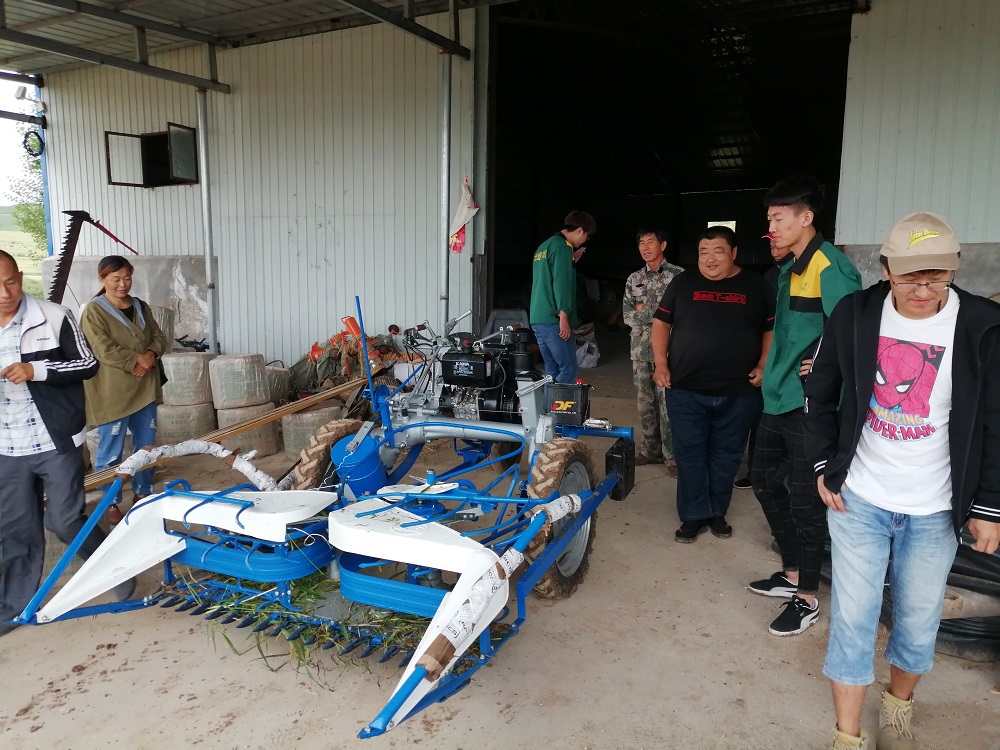 The broom-used sorghum variety Akasuo 102 is suitable for market demand in all aspects, increasing production and income, saving time and effort, and will surely become the main local plant variety, leading the development of the market, and driving farmers out of poverty. On the day of the observing the meeting, Inner Mongolia TV Station, Bahrain Zuoqi TV Station, Bahrain Zuoqi Propaganda Department and other media conducted follow-up reports on this.