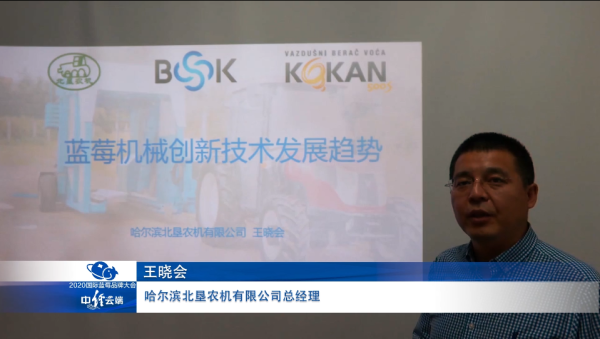 Xavier Wang , general manager of Harbin Big-Am Agricultural Machinery Co., Ltd.
On June 20th, 2020 International Blueberry Brand Conference was successfully held in Nanjing.
At the conference, Xavier, the general manager of Bigam, shared the development trend of blueberry machinery innovation technology. He said that the harvesting process is the link with the largest amount of labor, the highest cost, the most demanding and the highest technical requirements in the blueberry planting process. The only way to reduce costs, improve efficiency and expand the scale is to use mechanized blueberry harvesting.
He also introduced most of machine used in Europe and America, especially for Kokan 500s air berry harvester.